Best Things to Do in Toledo
Toledo was just a pass-through for people on their way to Michigan for many years. Now, it's a popular destination, filled with lots of amazing things to do, like world-class attractions, museums, recreation, and more! Below is a list of our favorite places to visit, perfect for family-friendly afternoons or those special nights out.
PLACES TO VISIT
Located in the heart of Toledo is the Toledo Zoo & Aquarium, the perfect place to visit with friends, family, and even dates! This beloved attraction houses over 10,000 individual animals that cover 720 different species. Explore the many different attractions like Penguin Beach, Tiger Terrace, Flamingo Key & much more! The Toledo Zoo also has special events like Christmas in July and Music Under the Stars, so there is always something new to experience with every visit. Check their website for times, admission prices, and more to plan out the perfect weekend trip.


2 Hippo Way Toledo, OH 43609

Imagination Station is in Downtown Toledo and is the region's resource in interactive science, technology, engineering, and math education for young scientists. There are hundreds of interactive exhibits, activities, and demonstrations available that teach vital science concepts. This science hub provides children with the tools necessary to thrive in the 21st century and the skills to prepare for a future in science and innovation. Inquisitive minds will have a blast exploring and learning in a place that fuels their imagination and curiosity.
1 Discovery Way Toledo, OH 43604


On beautiful, warm, sunny days, many families like to spend time together outside: Pearson Metropark is the perfect place to do so! Up to 4 million people choose to spend time in a Metropark. This park contains old-growth forests and wetlands, marking it one of the few remnants left of the Great Black Swamp. Perfect for year-round adventures like paddle boating in the summer and sledding in the winter, this park provides endless fun and laughs.


761 S Lallendorf Road Oregon, OH 43616

Toledo Botanical Garden offers visitors the opportunity to share and enjoy the beauty of nature. There are over 60 acres of garden displays and plant collections to help promote tranquility, reflection, and exploration. If you love nature, TBG offers educational classes to learn more about the varieties of annuals & perennials nestled in this peaceful landscape. Visit their website to learn what is in bloom and visiting hours.


5403 Elmer Drive Toledo, OH 43615

Experience the magic of not only going back in time but discovering the remains of the past at Fossil Park in Lucas County. Fossil Parks' 5-acre rock quarry allows you and your young ones to search for world-renowned fossils in a safe, controlled environment. The specimens, shipped in from Hanson Aggregate, are already in shale that is soft enough to break with bare hands. After a long day digging up artifacts, bring them home to continue learning! This park is perfect for kids of all ages and is the perfect opportunity to sneak learning in with the fun!


5705 Centennial Road Sylvania, OH 43560

Since its founding in 1901, the Toledo Museum of Art has earned a global reputation for the quality of its collection, innovation, and educational programs. All art lovers should add this museum to their list of must-see attractions, as there are many amazing sites to behold. With several different types of exhibits, there is something for everyone to enjoy. Check their website for the latest and future attractions coming to this free Toledo Museum.


2445 Monroe Street Toledo, OH 43620

A part of the Toledo Museum of Art, the Glass Pavilion is one of the most comprehensive and historically significant glass collections in the world. Since the 1970s, works of glass art have continued to be added to the collection, with many pieces arriving via donations from donors, artists, and collectors. TMA Glass Pavilion also offers a variety of opportunities to experience the art of making glass objects.


Toledo Museum of Art

The National Museum of the Great Lakes tells the story of the Great Lakes through photography, over 300 artifacts, powerful audio-visual displays, and hands-on interactive exhibits. Visiting this museum will transport you back in time with tales of fur traders from the 1600s to the rum runners in the 1900s. This historical and informative attraction will create lifelong interest for those who visit.


1701 Front Street Toledo, OH 43605

While visiting the National Museum of the Great Lakes, stop at the Col. James M Schoonmaker Museum (formerly known as Willis B Boyer). This lake freighter served as a commercial vessel on the Great Lakes for much of the 20th century and now serves as an informative, self-guided museum. Learn about the history of this magnificent vessel and its record-breaking cargo trips. Make sure to check out the Museum store for specialty merch to help remember the trip.


1701 Front Street Toledo, OH 43605

BEST RESTAURANTS IN TOLEDO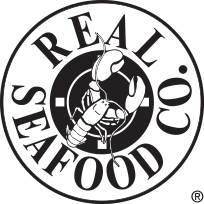 The Real Seafood Company is a contemporary seafood restaurant that offers premium fresh fish and seafood from the surrounding coastal waters. Enjoy fresh oysters, lobster, shrimp, and the authentic flavors of seasonal and local produce. They are open for lunch and dinner daily. With over 1,900 reviews on Google and an average star rating of 4.5/5, patrons of this establishment will not be disappointed with the quality of food or service here.
22 Main Street Toledo, OH 43605



J Alexander's is a contemporary American restaurant known for its wood-fired cuisine. Their goal is to provide their patrons with the highest quality dining experience. The menu features a wide selection of American classics, including prime rib, steaks, fresh seafood, sandwiches, and entrée salads. For those nights when you need to unwind, hang out at their full-service bar, which includes an outstanding selection of wines.
4315 Talmadge Road Toledo, OH 43623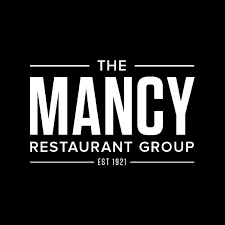 If you are looking for a luxurious night out with great food, add Mancy's Steakhouse to your agenda. Their steaks are aged and hand-cut on-premise, seared to 1500 degrees, and expertly prepared. The steaks are paired with their famous one-pound baked potatoes, French onion soup, jumbo shrimp cocktail, or fresh asparagus. Choose from 300 wines or 20 craft beers to perfectly complement your meal. They are open for lunch and dinner, but be sure to check their operating hours to secure a place at this fine establishment. Reservations are encouraged!
953 Phillips Ave Toledo, Ohio 43612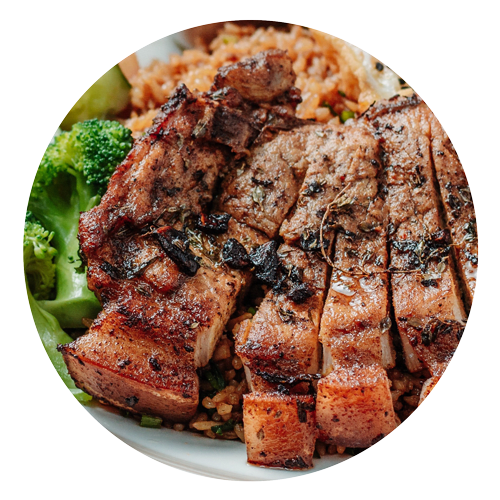 Since 1948, Schmucker's has been a Toledo dining experience for all. This family-owned and operated restaurant features delicious meals like Grandma's Swiss Steak, chicken over biscuits, meatloaf, pork chops, fried chicken, and more! More impressive than the food is their homemade pies. There are over 20 different varieties to choose from, like chocolate peanut butter, a crowd-favorite cream pie. They are open for breakfast, lunch, and dinner, so there are plenty of opportunities to find time to head over for good food and a good time.
2103 N Reynolds Road Toledo OG 43615